Lexington Endodontics Office
Serving Lexington, Waltham, Cambridge, & Burlington, MA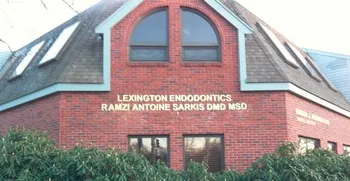 Comfort and convenience are the hallmarks of Lexington Endodontics' office operations. To ensure your convenience, below is the information you need about our hours, location, appointment scheduling, insurance acceptance and billing.
Lexington, Waltham, Cambridge, & Burlington, MA Endodontist
Lexington Endodontics
Office Hours and Appointment
Dr. Sarkis is available every day to treat and address concerns of existing and new patients. Please call the office at 781-325-8181 or email to M[email protected] for an appointment.
Insurance and Billing
We accept most traditional insurance plans, contact our office to verify acceptance of your plan. Lexington Endodontics does not participate in Health Management Organizations; however, we will be happy to file your insurance claims for you.
Payment Options
We accept checks, cash or credit cards. We also offer a flexible payment plan ( Care Credit ). Please contact our Financial Coordinator for details by emailing [email protected]