Clinical Cases Of Dental Procedures
Microsurgical Apicoectomy Case 1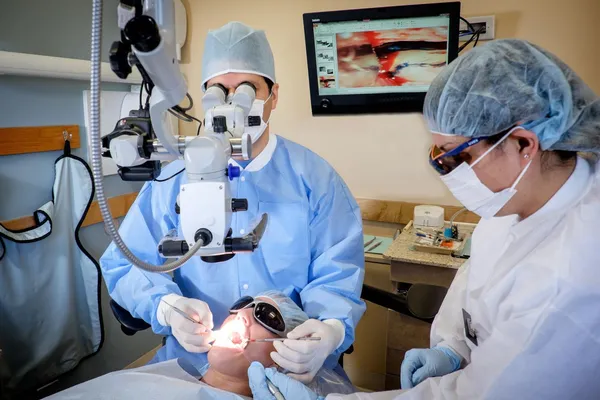 This procedure eliminated the infection and preserved the integrity of the recently placed crown.
Microsurgical Apicoectomy Case 2
The initial endodontic treament was not successfull due to the complex root anatomy. The microsurgery corrected the problem by removing a residual hideout for bacteria within the tip of the root.
Microendodontics Case 3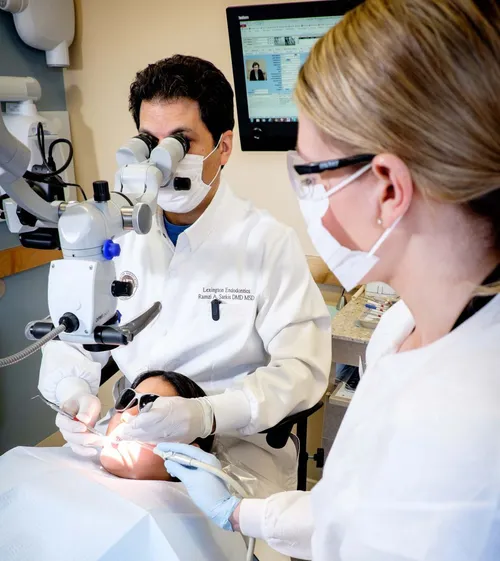 The use of the Dental Operating Microscope allows procedures such as this one to be performed predictably. The challenges of this specific case include: preserving the integrity of the bridge, removing the post, locating untreated canals, working around pins and a difficult access to a 2nd molar in the position of a 3rd molar.