Posts for: March, 2017
By Lexington Endodontics
March 25, 2017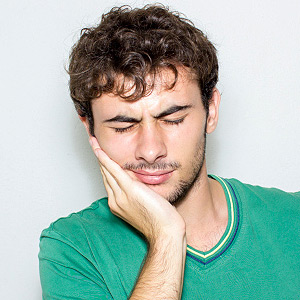 Accidents happen. And if an accident causes an injury to your jaws or surrounding facial area, it could result in serious damage. Without prompt treatment, that damage could be permanent.
You'll usually know, of course, if something is wrong from the extreme pain near or around a jaw joint that won't subside. If you have such symptoms, we need to see you as soon as possible to specifically diagnose the injury, which will in turn determine how we'll treat it.
This is important because there are a number of injury possibilities behind the pain. It could mean you've loosened or displaced one or more teeth. The joint and its connective muscle may also have been bruised resulting in swelling within the joint space or a dislocation of the condyle (the bone ball at the end of the jaw), either of which can be extremely painful.
These injuries also cause muscle spasms, the body's response for keeping the jaw from moving and incurring more damage (a natural splint, if you will). After examining to see that everything is functioning normally, we can usually treat it with mild to moderate anti-inflammatory drugs to reduce swelling and pain and muscle relaxers to ease the spasms. We may also need to gently manipulate and ease a dislocated jaw into its proper position.
In the worst case, though, you may actually have fractured the jaw bone. The most common break is known as a sub-condylar fracture that occurs just below the head of the joint with pain and discomfort usually more severe than what's experienced from tissue bruising or dislocation. As with other fractures, we'll need to reposition the broken bone and immobilize it until it's healed. This can be done by temporarily joining the upper and lower teeth together for several weeks to keep the jaw from moving, or with a surgical procedure for more severe breaks that stabilizes the jawbone independently.
It's important with any persistent jaw or mouth pain after an accident that you see us as soon as possible — you may have an injury that needs immediate attention for proper healing. At the very least, we can help alleviate the pain and discomfort until you're back to normal.
If you would like more information on treating jaw injuries, please contact us or schedule an appointment for a consultation. You can also learn more about this topic by reading the Dear Doctor magazine article "Jaw Pain — What's the Cause?"
By Lexington Endodontics
March 10, 2017
Via a recent Instagram post, pop diva Ariana Grande became the latest young celebrity to publicly acknowledge a dental milestone: having her wisdom teeth removed. The singer of hits such as "Break Free" and "Problem" posted an after-surgery picture of herself (wearing her signature cat-eye eyeliner), with a caption addressed to her teeth: "Peace out, final three wisdom teeth. It's been real."
With the post, Grande joined several other celebs (including Lily Allen, Paris Hilton and Emile Hirsch) who have shared their dental surgery experience with fans. Will "wisdom teeth removal" become a new trending topic on social media? We aren't sure — but we can explain a bit about the procedure, and why many younger adults may need it.
Technically called the "third molars," wisdom teeth usually begin to emerge from the gums between the ages of 17 and 25 — presumably, around the same time that a certain amount of wisdom emerges. Most people have four of these big molars, which are located all the way in the back of the mouth, on the left and right sides of the upper and lower jaws.
But when wisdom teeth begin to appear, there's often a problem: Many people don't have enough space in their jaws to accommodate them. When these molars lack sufficient space to fully erupt (emerge), they are said to be "impacted." Impacted teeth can cause a number of serious problems: These may include pain, an increased potential for bacterial infections, periodontal disease, and even the formation of cysts (pockets of infection below the gum line), which can eventually lead to tooth and bone loss.
In most cases, the best treatment for impacted wisdom teeth is extraction (removal) of the problem teeth. Wisdom tooth extraction is a routine, in-office procedure that is usually performed under local anesthesia or "conscious sedation," a type of anesthesia where the patient remains conscious (able to breathe normally and respond to stimuli), but is free from any pain or distress. Anti-anxiety medications may also be given, especially for those who are apprehensive about dental procedures.
So if you find you need your wisdom teeth extracted, don't be afraid to "Break Free" like Ariana Grande did; whether you post the results on social media is entirely up to you. If you would like more information about wisdom tooth extraction, please call our office to schedule a consultation. You can learn more in the Dear Doctor magazine articles "Wisdom Teeth" and "Removing Wisdom Teeth."